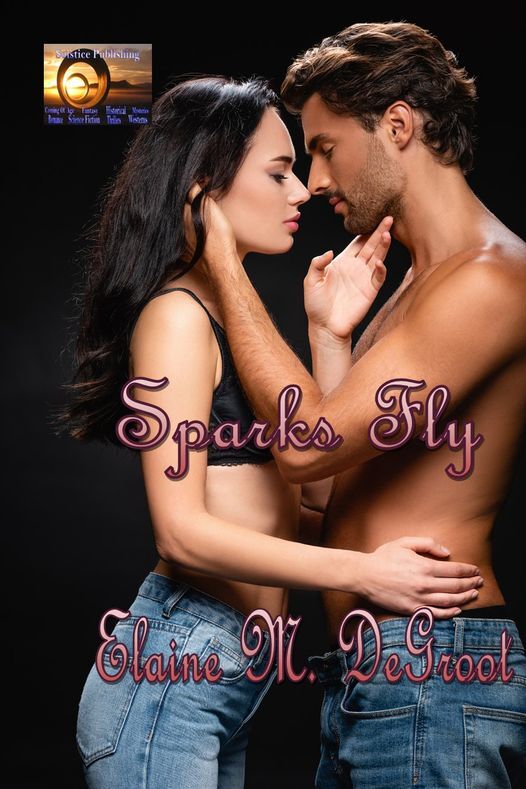 July 22, 2023
The summer is in mid-stride. I am so thankful for air-conditioning during these days of high temps. I have a jacket in the car for when we go out for dinner. You know what it's like, right? You're dressed for the outside temperatures of 80℉-90℉ or higher, but when you're in a restaurant you freeze. Do you have an emergency jacket or sweater with you just in case?
Sparks Fly is closer to publication! I received the first edits from my editor. This morning I reviewed and returned them. I lucked out and had Natasha assigned as my editor for this story. I worked with her on Victorious Love. She did justice to the third book of the Consequential Love Series without having worked on the first two stories. Her edits maintained the flavor of the series, while tweaking the final story. She's awesome with a great eye for detail. Come to find out, she's a US Air Force veteran, too! Kindred souls.
When Natasha and I finish with her edits, she sends the final version to Kathi, the Senior Editor at Solstice Publishing. (She's also an Air Force veteran, and we discovered we'd been stationed at the same base at the same time!!) Kathi puts together the book in its final format, ready for publishing. She'll send this version to me for a last round of reviews. After 2-3 go-rounds, we achieve a final version. She then works with Amazon to get the e-book and paperback ready for release on their website. Sparks Fly should be out soon! I'll send you an email when it goes live. Promise.
Playground Antics is continuing nicely. I decided to not participate in another AutoCrit Challenge to focus on this story. I really like how it's progressing. Hope you'll like the final story.
We're on vacation to celebrate my Aunt Ev's 100th birthday! I dedicated Challenged Love to her. She is my super fan.
So far this summer, I've read a couple of historical and paranormal romances. Recently, I purchased a thriller, The Guardian, which has an Air Force Pararescue (PJ) as the hero, so I couldn't resist. It's my next read. What have you been reading?
I hope the summer is treating you well.
Happy reading!!
Elaine