January Activities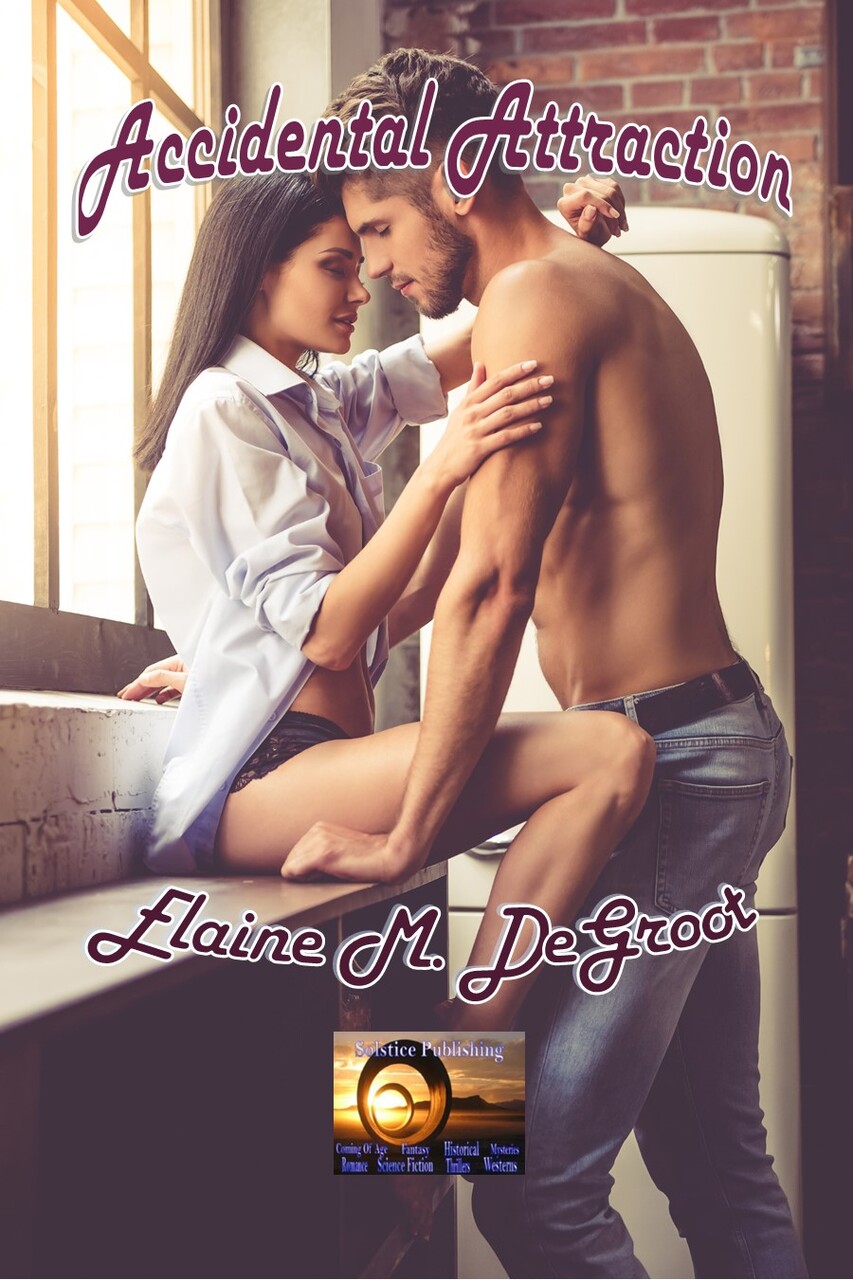 January 17, 2023
My assistant and I are already hard at work after a short holiday break. So short, you could even say non-existent!
Accidental Attraction is with my assigned editor. He warned me he might be a bit slow on the first go-round, but he's worth the wait.
What do you think of the cover? One of your benefits for subscribing to my newsletter is being FIRST…first to learn of a new contract, first to see the cover reveal, even first to see the words for the back cover!! Speaking of, here you go:
ACCIDENTAL ATTRACTION
A concussion is serious but so is accidental attraction.
Fate draws Zach and Emily together after her golf ball knocks him unconscious on the 18th green.
Her guilt from accidentally causing his concussion ends with them spending the night together.
A late-night wake-up check leads to yet another accident—she trips and lands on his prone body.
For Zach, it's an interesting way to wake up.
For Emily, it's an embarrassing yet pleasant accident.
Mutual attraction is achieved.
A first date of axe-throwing catapults their attraction into high gear.
A second date, featuring an Italian dinner with tiramisu to-go, speeds attraction past desire and straight into heated passion.
With the questionable help from their friends, Ben and Julie, will they accept the inevitable?
Can an accidental concussion with complications from accidental attraction lead to romance and love?
Discover the answers with Zach and Emily as they meet accidental attraction head-on.
Meanwhile, I'm thinking of Facebook posts related to Accidental Attraction. Currently, I'm planning a photo of a driver and a golf ball.
Work continues on Sparks Fly, close to 42,000 words. Caleb and Ivy are fun. As I write, I learn more about them. Yeah, authors don't know everything—SURPRISE!! Mike suggested a fire at Grandma's house. Great minds think alike as I had been toying with the same idea. Will it be included in the final story? Time will tell.
I'm participating in another writing challenge. Only 1,000 words, which requires succinct writing and smart word choices. This challenge is structured a little differently from others. The prompt is a collection of words that must be in the story: an object (a bag of dominoes), a verb (showered), and a location (a zoo). These were identified on Tuesday, 3 January. Since that time I wrote 989 words. Today we received the first twist. It's considered a plot twist: an animal escaped. We must incorporate this into our story. I'll be rewriting quite a bit or starting over. The second twist is a mandatory report in AutoCrit we must run our story through, and I'm sure with specific results required. Once before we had a twist like this, and each page could only have one repeated word. The submission date is 29 January. I have some writing to do in a hurry.
The good news is that what I've written so far is a great idea for a full-fledged romance…love new story ideas no matter where they come from
Happy reading!
Warmest regards,
Elaine